I have just joined Facebook (thanks, D.) and of course, instantly found a group dedicated to a textile artist's focus: namely, texture.
The photos of "texture" on the group site were close-ups, both of quilted fabric and of objects that showed as textured. I started through my photos and quickly realized that deciding on what shows texture is not as easy as might be imagined. Here are some possibilities from my files.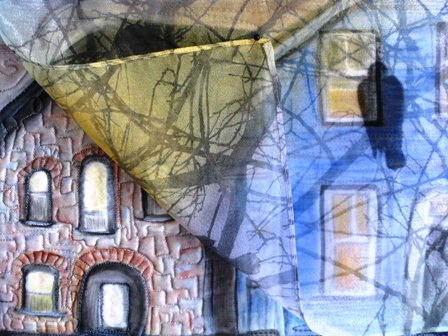 The High Note, JOU, Computer images on Silk, quilted, 12 x 12″, 2008.
The upper layer (of computer-printed sheer fabric) is turned back to show under layer. Normally the sheer would fall over the entire piece, showing through as it does on the right bottom. This dropping of the sheer obscures much of the texture while at the same time, contradictorily, adds to it.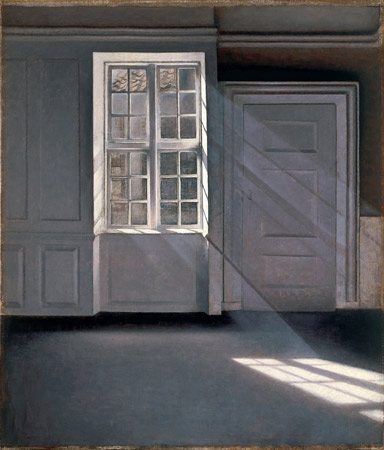 Vilhelm Hammershoi, Sunbeam (and various other titles), 1900, oil on canvas.