Some of you already know that I've been copying Emily Carr paintings for the last week or so, attempting to understand more fully how she does forests and trees.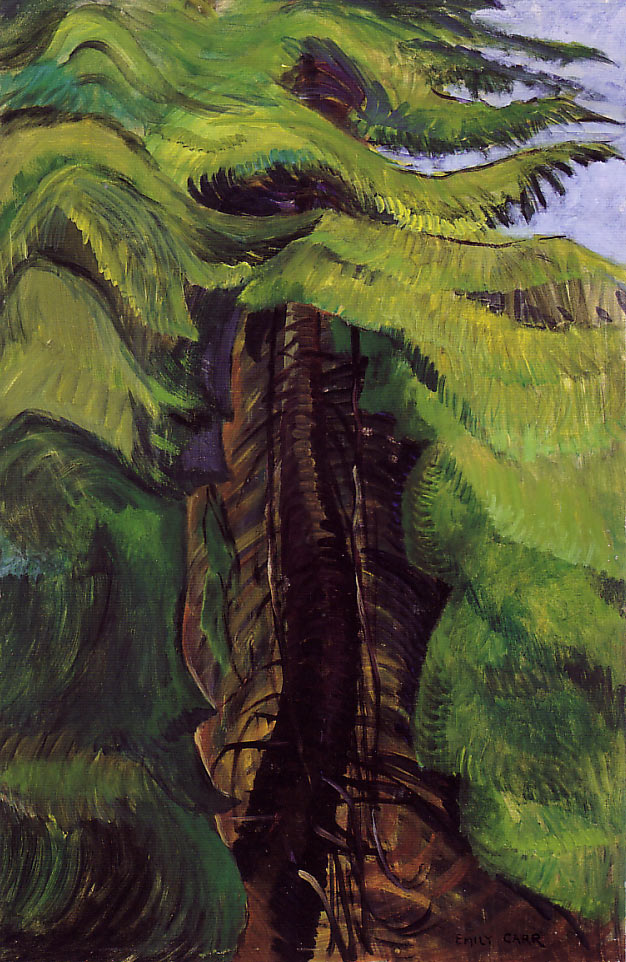 Emily Carr, Cedar Sanctuary, 38 x 26″, Oil on paper, 1942
I've learned a lot through this exercise [ including the rule that I must paint-over or otherwise destroy the copies I've made before someone comes into the studio and exclaims with pleasure over them. Such an exclamation forces me to admit that what the complimenter is seeing is a copy, causing embarassment all round.] Carr's finding of shapes in the complexity, of making color within the shapes, and of "draping" her branches are all valuable for my own art-making thoughts.
However, during this process, I had other kinds of questions occur.