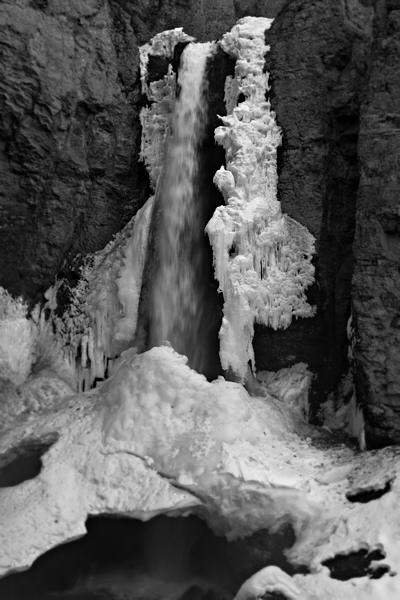 Richard reminded us recently about the painter Clyfford Still, and it seems I'm still under the influence. Not of Still, but of whatever it is that makes me make pictures that look like Stills. Last Saturday in Yellowstone we hiked in to Tower Falls and I made the photograph that heads this post. I did not have Clyff in mind while on location, but I find the result strikingly similar to these: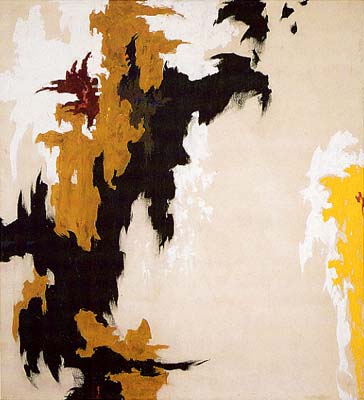 My image is literally an abstraction by virtue of presenting a visual fragment removed from its surroundings. That's true of any photograph, but it's a matter of how much one chooses to separate out. Perhaps a more conventional selection would be the following: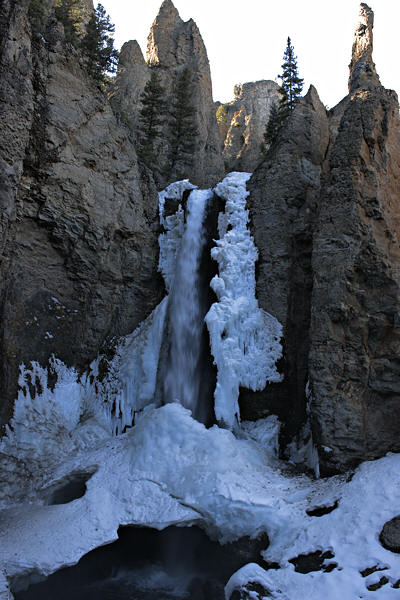 Most people would probably prefer that wider view, as well as the color, but it's just too much like a standard tourist snapshot for my taste. I'm not trying to document the site or show you how beautiful it is or remember it for myself. There are truly a million images that could serve those purposes. I don't know how many there are like the first I showed. I've never seen one remotely similar, and my guess is there are none I would consider interchangeable, i.e. expressing the same understanding of the waterfall.
My lead image is not a final version; they almost never are so near to the time of capturing. I'm still working out what it means to me, which of course is all tied up in how it looks. Actually, what I think I would like best is something I didn't get around to on site — the downside of hiking with friends, who were already heading home by the time I quit. But I can approximate it by cropping on the computer: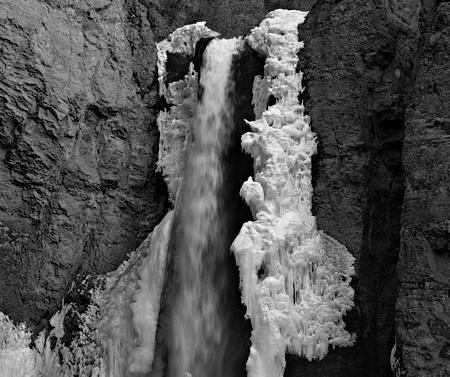 With the horizontal format this is even more like Still, and it's also more like another waterfall I showed before: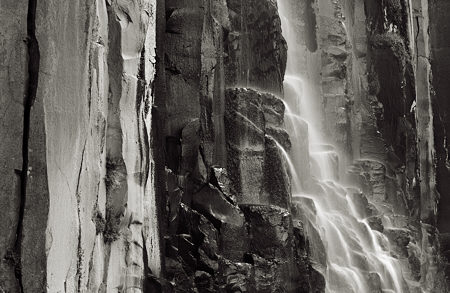 Even though I don't like Still's work especially (no doubt web images don't do it justice), through the writing of this post it's become a permanent part of my visual experience. I certainly want to visit the Denver museum when I have a chance. Exactly what we have in common, I'm still wondering, but it feels deep enough that I'll be exploring it for a long while.