The one thing that has always struck me about photography is the fact that a good picture combines both the skill of the photographer and some amount of luck that the photographer has no control over.
The picture below will illustrate my point – in the first picture (taken seconds apart in the vicinity of the destroyed World Trade Center on Sept 27th), the woman is the strong one, the man grieves – in the second the man is strong – the woman grieves. The photographer did not do much other than just chance on these people watching a tragic event. (the artist was there at the right place at the right time – again luck – and  got the right pictures).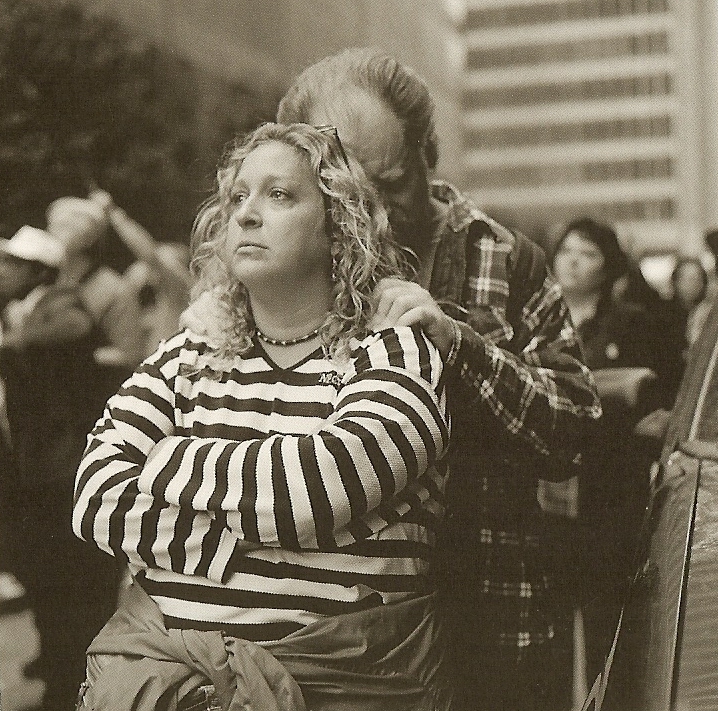 Photo courtesy: Kevin Bubriski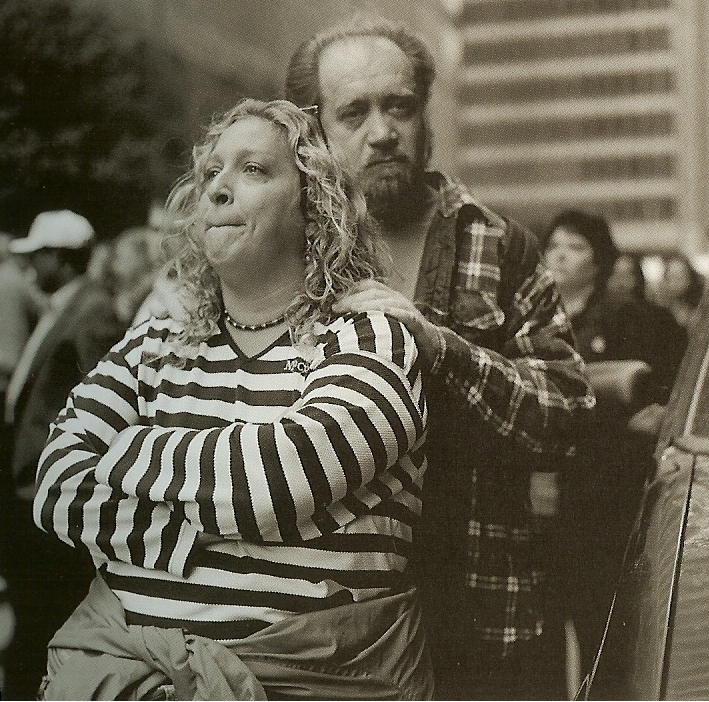 Don't get me wrong, I love photographs – I look at photography books for hours on end savoring these moments frozen in time by the power of film. Among others, I love Steve Durbin's work – but behind it all I have a feeling that great photographs is a combination of the skill of the artist and some element of luck. In some ways, I consider abstract expressionist painters the same way – as long as they get some of the accidental splotches of color to line up right and give the picture a unified whole feeling, it looks good; and luck owes a part to getting that accidental splotch of color in the right place on the canvas as was the skill of the painter… 
What are your thoughts?