When artists decide to pursue different specialties of an art form (like portraiture or landscapes or still life in the case of photography) or try their hands at disparate art forms (like sculpture, music, painting, photography etc), they may sometimes be admired for their versatility but more often be considered dilettantes – dipping their inks in one bottle and using the still-wet pen to delve to other pastures.
Some people believe that artists should aim for clarity, focus and depth in ones work rather than develop a host of talents none sufficiently honed.
What kind of an artist are you? Do you subscribe to the view that one must focus ones actions in a chosen, preferred form while sharpening and contributing to the same? Or – Are you the one who likes to dabble in multiple art forms because you would rather choose the best possible (expressive) mode that develops your idea to the fullest?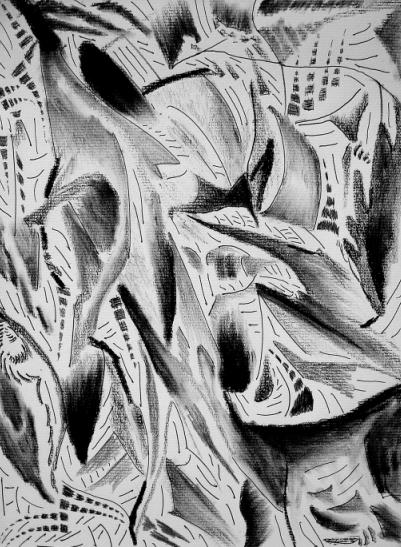 Sunil Gangadharan, 'Untitled', Charcoal, ink and ballpoint pen on Strathmore paper, 9″ X 12″