I'm a pushover for powerful art. Are you?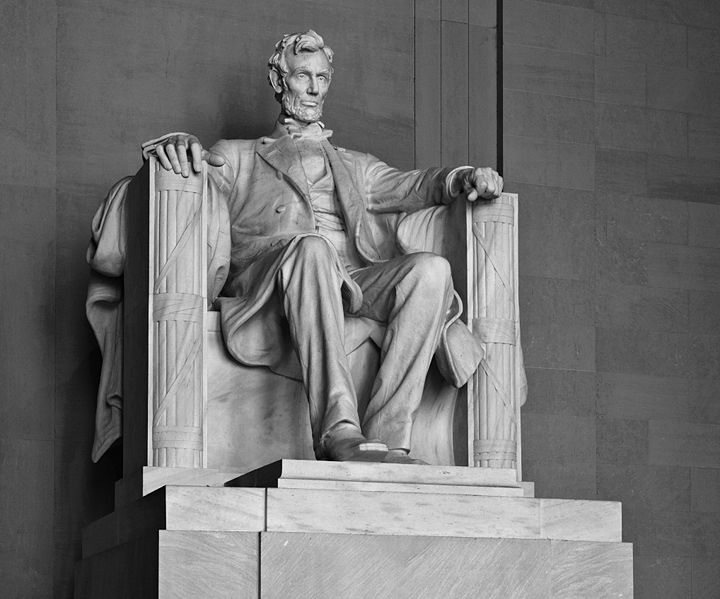 Daniel Chester French. The Lincoln Memorial
And by "powerful" I often mean Big. Big in size, Big in ideas, Big in meaning, Big in its very conception.
Bigness in this awful general sense becomes, for me, tied to big strong emotional reactions. And yes, my bs reactions are often due to context — I first saw the Lincoln Memorial near dusk, after weeping my way through the Vietnam Memorial. I was alone, exhausted, isolated in "our" nation's capital. I was overwhelmed.
I like my architecture to overwhelm me. I'm enthralled by the Lincoln Memorial. I love the abstract expressionists because they worked on outsized canvases.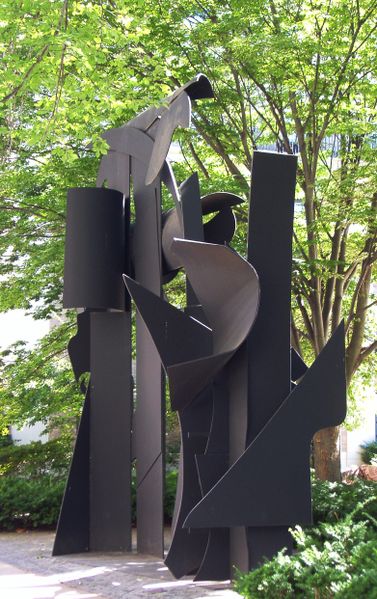 Louise Nevelson, Transparent Horizon
Maybe I just have bad eyes. Or maybe I haven't the patience for tiny constructions. But I think I like big splashy coffee table books of Georgia O'Keefe and Emily Carr a bit better than the original paintings — and that's an admission I'm not sure I should have made.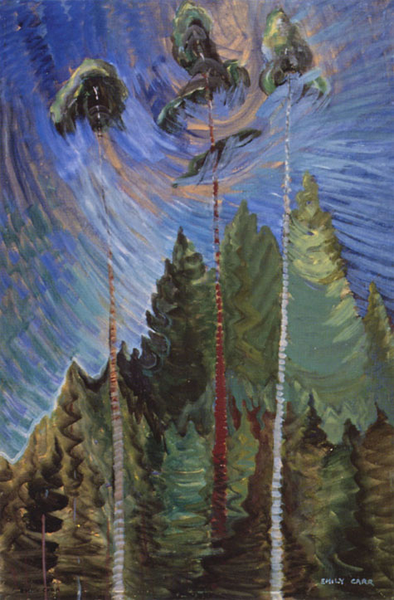 Emily Carr, Odds and Ends
Bigness is a matter of context, of course. A large splashy photo in a coffee-table book looks bigger than an 8 x 10 photograph although they might be the same size. A 10 by 10 foot painting in a warehouse gallery with 50 feet ceilings can just look pathetic. So it's as much about scale as size.
And of course, Big is not always Powerful. Big is sometimes just stupid. Or kitsch.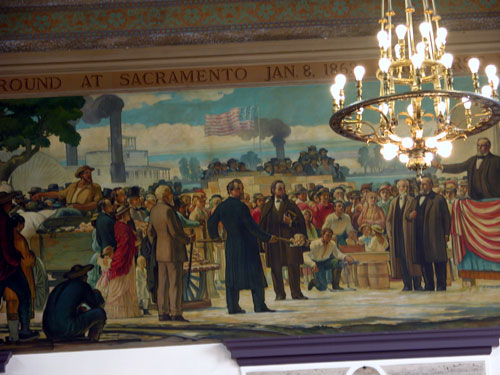 So by powerful, I can be meaning….
It fills my entire vision, including my inner eye ( Joseph Cornell's boxes can sometimes capture me)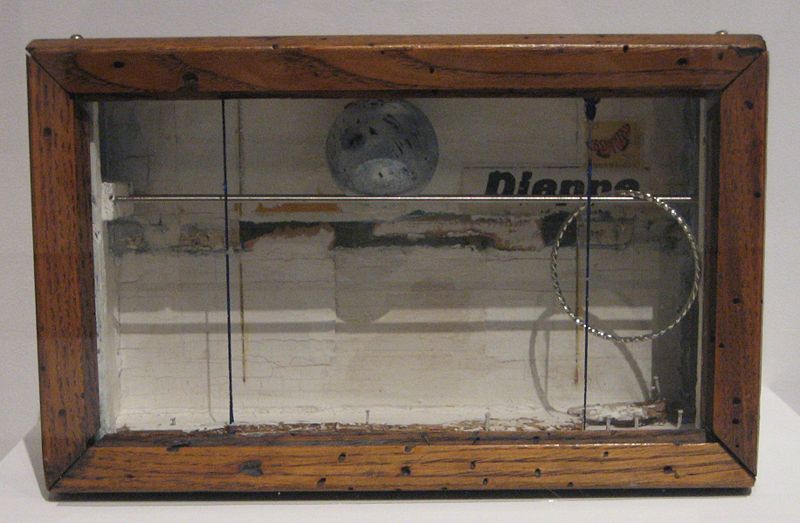 Joseph Cornell, Untitled, c. 1958
By powerful, I could mean — it reads as moving through time (harder to explain but it has something to do with being worked over time)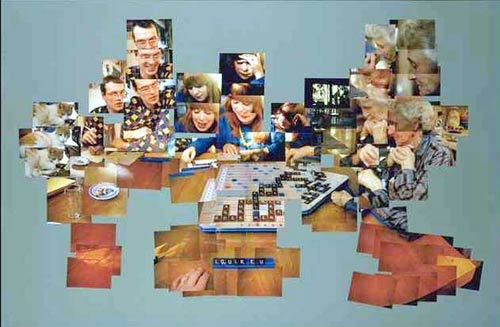 David Hockney, Scrabble Game
By powerful, I also might mean –it needn't surprise me, but if it doesn't surprise, then it should mystify: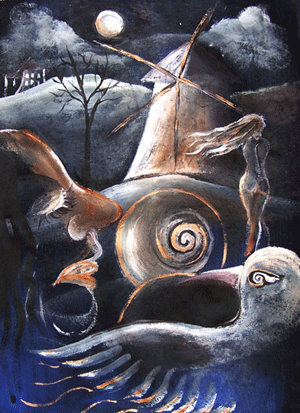 Angela Ferreira, Spiritual
and if it doesn't mystify, then it has to be Big.
Your favorite Big painting here: