In preparation for winter I painted a number of odd links in aluminum and hung them up.
In my lily pad post, and the waterfall one with Steve, I employed a stamping technique found in Photoshop. The process allows one to transfer bits and pieces between and around images. In this instance I chose a shot of the odd links and gave it the treatment. It ended up quite fractured and a bit Analytical.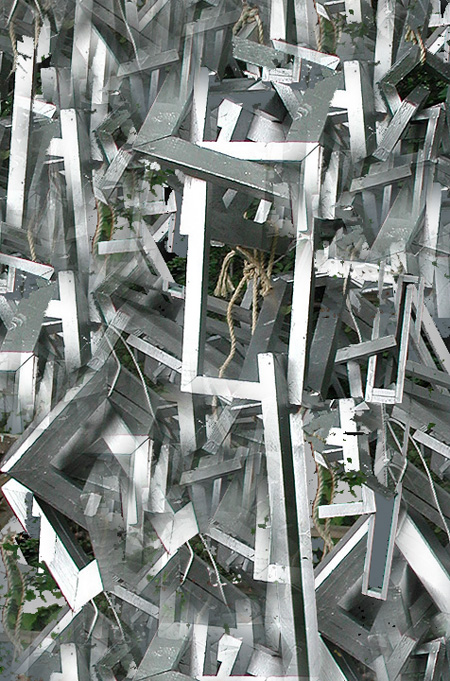 I would so dearly love to get a like result in real life.
We might discuss the difference between what might and what can be.