Happy Holidays folks.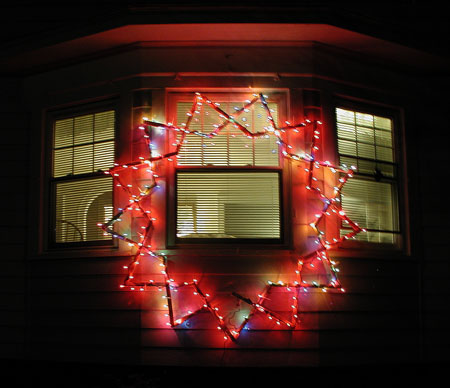 Decorating the house for the holidays has always been a challenge. This year I used an idea from the linkage theme that I have described in earlier posts. You see a scissor jack configuration with offset center joints, the entirety of which can be pulled into a circle such as this. Some strings of lights and It was complete.
So much for the dry explanation. I do want to take this opportunity to thank all of you for the vibes and stimulation that you have provided over this last year and I look forward to more in the year ahead.