Personal psychogeography (see previous post) has provided food for thoughts for many days to come. Listening to Will Self's lecture on this subject, I enjoyed the image of a busy novelist who, intellectually, made the decision to allow 'drift' into his own life. He explained that he used to live in 'microenvironments' consisting of the city of London and, on his book tours, the hotels that he was transported into by airplanes and taxis. To appreciate more of his surroundings, he now walks from airports to hotels or takes buses.
I, too, find it more enjoyable to take a bus from La Guardia airport through the streets of Queens to Manhattan. Part of my enjoyment is watching the ethnicity of people boarding or leaving the bus in the different neighborhoods. Psychogeography accompanied by anthropology, an interest in the lives of people?
First of all, a common thread in my personal psychogeography has been Water. Having grown up in a small town at the North Sea, I often jogged with my dog along a bay in the ocean.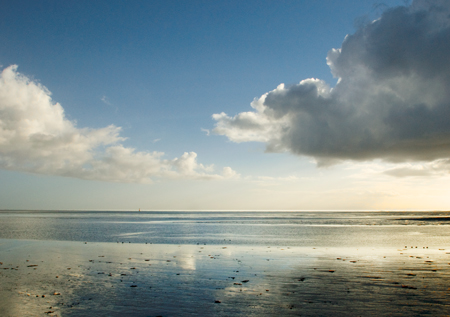 Living in Manhattan in my twenties and, now, visiting it in my commuter marriage was and is enjoyable from a lair in a subsidized apartment building on the corner of 125th street and Riverside Drive overlooking the majestic Hudson River, originally from the 10th floor and more recently from the 21st floor. My life runs in cycles. Can you drift within a circle?
Hiking in the Rockies or Alps, I am attracted to Alpine lakes.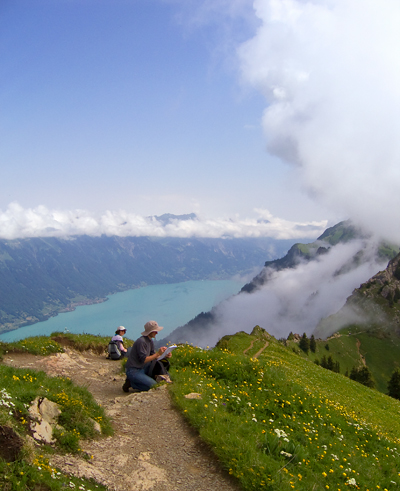 In my professional traveling, I counter balance the monotony of socializing with colleagues through meeting locals. From an meeting in Albuquerque, I drove to Valdez, where my friend Barbara had rented a tiny Adobe house in this Hispanic village halfway between Taos and the Ski Valley. Of course, there was water, the Rio Hondo ran along the road across from her house. I meet Barbara, a window rep, when I looked for the country that Georgia 0'Keefe had painted. She gave me a lift when my car broke down. Then in her early forties, Barbara decided it was high time to have a child. She is raising Zia on her own not wanting to live with the chosen impregnator, an artist who overdoes recreational drugs.
These years, I am enjoying my rambles through the dunes of Lake Michigan. It is never boring because, after each winter, their microgeometry is newly sculpted by winter storm.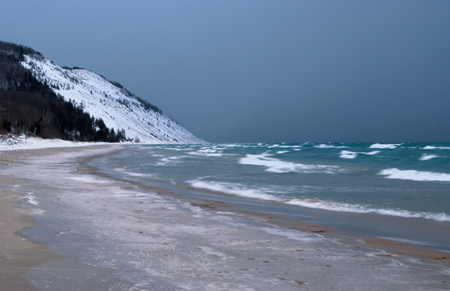 Is 'drifting' helped or hurt by a sense for direction? Rambling in the open dunes is relaxing because there, I cannot get too deeply lost. I fully lack a sense of direction. Once, when I tried making my way through a forest in the dunes, I managed walking in a circle. Coming back to the beautiful willow branch lying across the path where I had started out taught me, not a forester by training, not to enter the woods without a technical device. Earlier, during mountain hiking, I either stay on trails, or when getting off the beaten paths, I turned around every few minutes to memorize landmarks behind me because a wise friend once told me that, in the mountains, you always come down the same way that you go up.
During the last few summers, I counterbalanced high-strung professionals by sitting with a farmer's wife selling strawberries, raspberries and corn from her garage in farm country bordering on a National Lake Shore in Michigan. I will always remember my last telephone conversation with Lillian, who died last week at the age of 91 from congestive heart failure. In her frisky way she told me how wonderful she felt now that they 'shocked?' her heart. Lillian was remarkable for her indomitable spirit, her bright eyes within a deeply furrowed face surrounded by red curls. At the age of thirty, after World War II, Lillian had traveled from Georgia to Japan to work as a secretary. Injuring her ankle, she met her future husband, a nurse in the military hospital, who was born on a small island in Lake Michigan.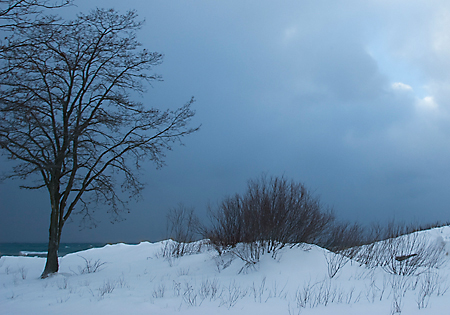 Is drifting helped or hurt by a strong spatial memory? Troels' hobby is to map out the country by car, east coast or west coast from San Diego to Alaska and now, during the last decade, Northern Michigan as well. At first, I thought that I was suffering from dementia when Troels said things like, do you remember this road from last year? But then, I consoled myself that Troels must have a much larger hippocampus than I do. Also, as a geometer, he is constantly honing his natural spatial ability.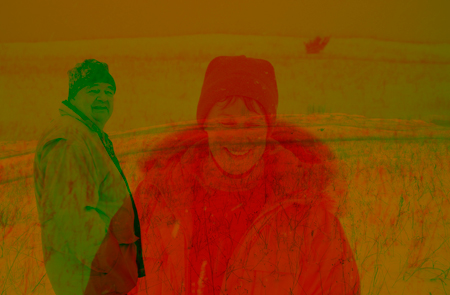 Turned on to the idea of psychogeography, I am now trying to figure out how my spatial memory works and what the ingredient for my 'drifting' are. Water, a sense for adventure accompanied by a lack of sense of direction? A spatial memory that is poor when not accompanied by a memory for people or some 'panpsychic' feeling?