In the early morning, a fine mist often lies over water and land.
My friend and neighbor John Johnson captured fishermen  on a Michigan Lake.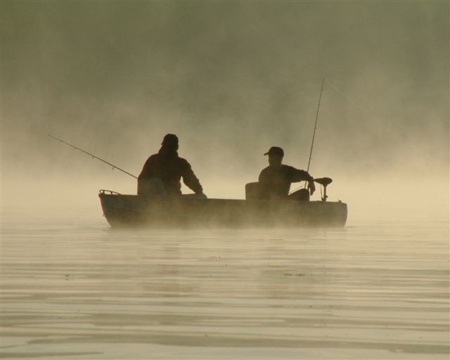 In New Mexico, my friend Ginger Vary photographed Sandhill cranes migrating back north.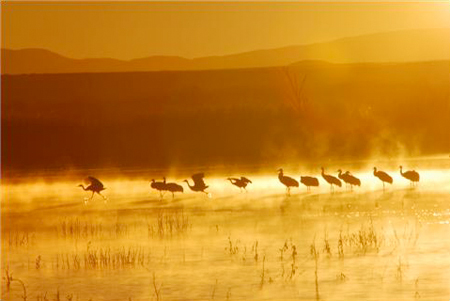 The next picture shows my own attempt at imaging early morning mist in northern Michigan.  My photo lacks action – no people, no animals. All it shows is a rising strip of mist beyond the road.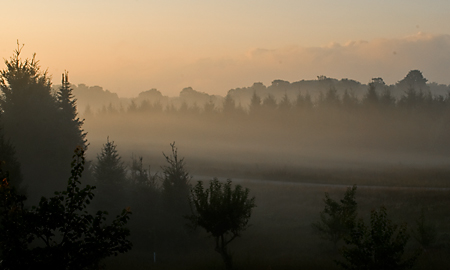 What is it about early morning light that attracts photographers?