It may have been kick started by a show of his work at the Columbus Museum of Art earlier this year, but I have been paying more attention to Dale Chihuly.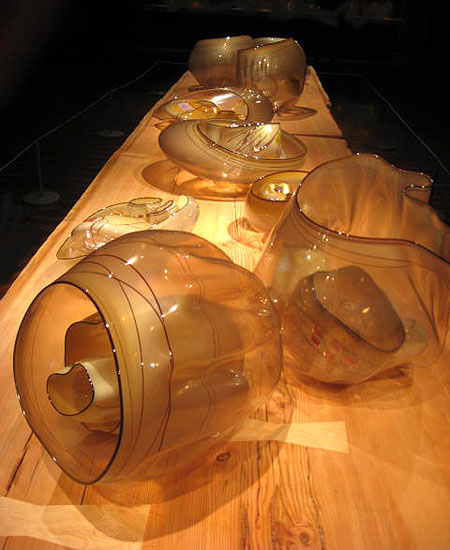 For years now I have maintained the opinion that Chihuly was primarily a showman, looking for the biggest and most gaudy expressions in his chosen medium – a kind of glass bowhard. Everything at the museum was assembled in the most expansive way possible.  But instead of clucking I tended to hum. The museum is undergoing an expansion and the collection is mostly down,  leaving a lot of empty space to be fully occupied.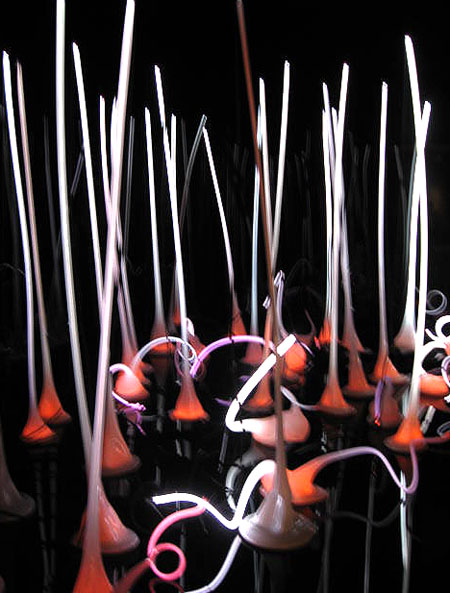 Chihuly frankly admits that while he plays conductor to an ever changing orchestra of glass artists, his heart is not in the hot shop so much, but rather in the exhibition side.  He knows how to put on a big show that is all about the inherent potentialities of blown glass and its relationship to light and  biomorphic qualities as they interact with any number of environments. Everything is positive, yet tinged with the vulnerabilities of the medium.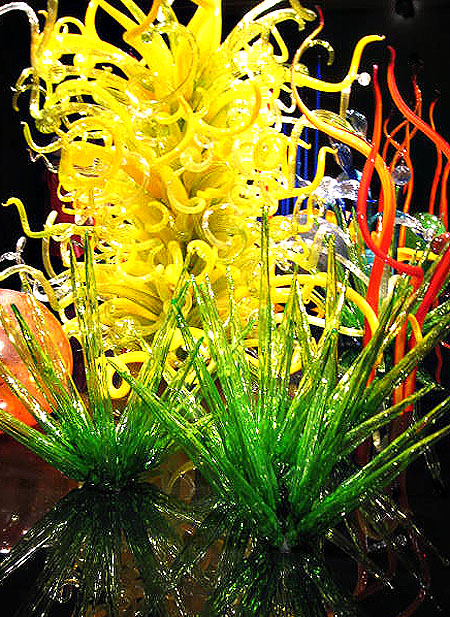 I feel somehow that I need to look closely at the Chihuly phenomenon and gather from it what might relate to my recent experiments in plastic. How light is handled is surely one focus.
Chihuly is the subject of some controversy. For example, there is a movement afoot in Seattle to keep him from erecting a permanent installation near the Space Needle. Would you nimby Chihuly if he came to your town?