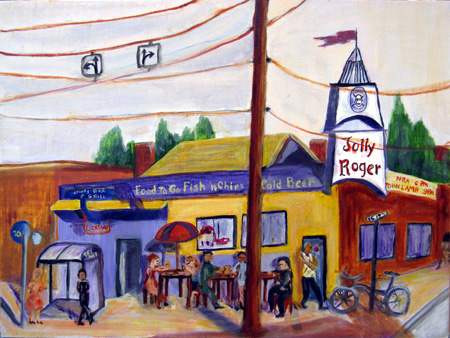 The Jolly Roger Bar, 12th and Madison. Oil on board, 12 x 16″
As you know, I've been painting around Portland, here and there, returning often to sites to note what else is there, what I may have missed, what more is available for turning into paint.
These paintings have a certain "feel" to them — a style that fits with the record of my visits. I work on-site and then tweak and fiddle in the studio. I also find myself making larger, stranger, studio-begot contributions to the sets of pieces.