Under the catchwords of accessibility and inclusiveness, a lot of artifacts in the art world are losing its original meaning and interpretations thereof. Simply put: We inhabit a culture of simplification and generalization with the hopes that unpretentious agendas would be understood and assimilated by a larger audience. This has been documented extensively in other fields and is now seen to be creeping into the arts as well. Two examples from either sides of the Atlantic would further illustrate my point.
The Detroit Institute of Arts is getting a $158.2 million makeover in the hopes of recapturing the imagination of metro Detroit. The museum closed for six months starting May 07, plans to add 30% more gallery space, freshen facades, replace antiquated climate protection, add amenities, and untangle the mazelike floor plan.
The reinstallation promises to vividly alter how everyday visitors experience the museum, transforming the DIA into a populist hub for culture that strokes the masses without, the museum hopes, offending connoisseurs. The museum is reinstalling and reinterpreting 5,000 objects, rewriting thousands of labels in plain English, creating 11 high-tech interactive displays and videos, hanging large explanatory panels and adding kid-friendly features.

One of the most telling examples is a gallery devoted to eight paintings by 17th-Century Flemish master Peter Paul Rubens. "How can you identify a painting by Peter Paul Rubens?" asks a large panel. It identifies stylistic calling cards such as sturdy women with the glow of health and stories enhanced by dramatically arranged figures and expressions — but it never identifies Rubens as a baroque painter. A gallery exploring the fundamentals of modernism includes projected phrases above the art.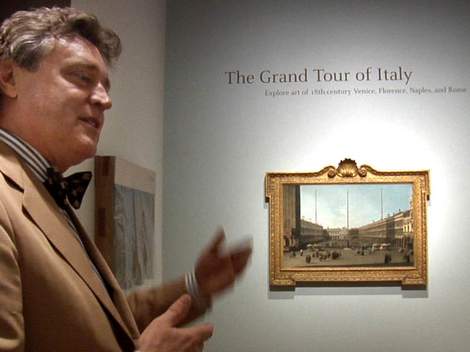 Graham Beal, director of The Detroit Institute of Arts, stands at the start of the Grand Tour of Italy gallery currently under construction (source: Detroit Free Press)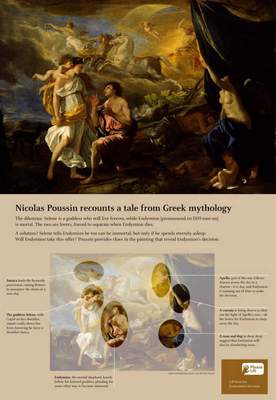 Special interpretive element such as a closer-look panel or flip label designed to bring viewers closer to the art (source: Detroit Free Press)
Next we consider the case of Tate Modern in London.
In May 07, Tate, in association with Creative Partnerships, BT and Channel 4 Television, launched one of the most extensive consultations ever organized with young people across Britain on plans for the Tate's future.
150 young people from across England were invited to Tate Modern to take part in a day of workshops, which explored different options for the new development of the Tate building, its structure and to simplify the organization of its artworks. The teens were invited for a sleepover at the Tate where they slept in tents in a large hall called the Turbine Hall. Before they were allowed to turn in for the night, the teenagers had to decorate their tents with inspired designs. Inspiration ranged from pop art to Jackson Pollock. Others worked in groups to create small communes.
In autumn 2008, Tate will stage the first 'From My Space' to 'Your Space' Conference which is planned to take place simultaneously in all four Tate galleries. This will be organized by young people themselves and adults will only be able to attend by invitation.  The Tate is also inviting young people to influence its future by designing a "creative manifesto" for Britain in the 21st Century.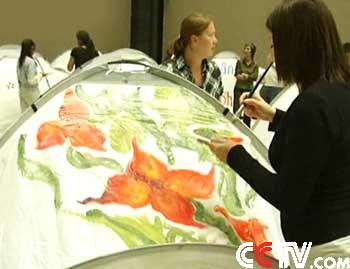 Teenagers at the Tate working on their tents (source: CCTV.com)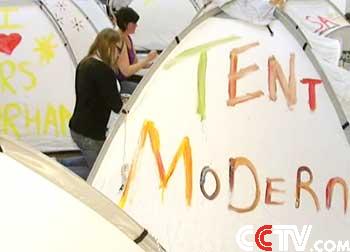 Some catchy artwork on the tents inside Tate (source: CCTV.com) 
While in the first case, simplification of art might make it a little more approachable to the common person and in the second it is commendable that teenagers are given more power, it is indeed a sign of the times that 'arts' and all that goes with the word is being progressively over simplified to the point of this being just another marketing or advertising exercise with lesser regard to a truer understanding of arts. Sometimes just taking the mystery out of art stops the viewer from thinking any further resulting in banal messages that are starting to get passed down from our generation to our children. Do you feel the same with respect to the arts in general or is it just my 'cry wolf' mind feebly entertaining its trivial pursuits?
In passing, I wanted to point out that Tom Meacham is showing with Oliver Kamm/5BE Gallery in Chelsea in a show called 'The Greater Good'. He has decided to take the oil out of painting. He prints on the canvas using an ink jet printer.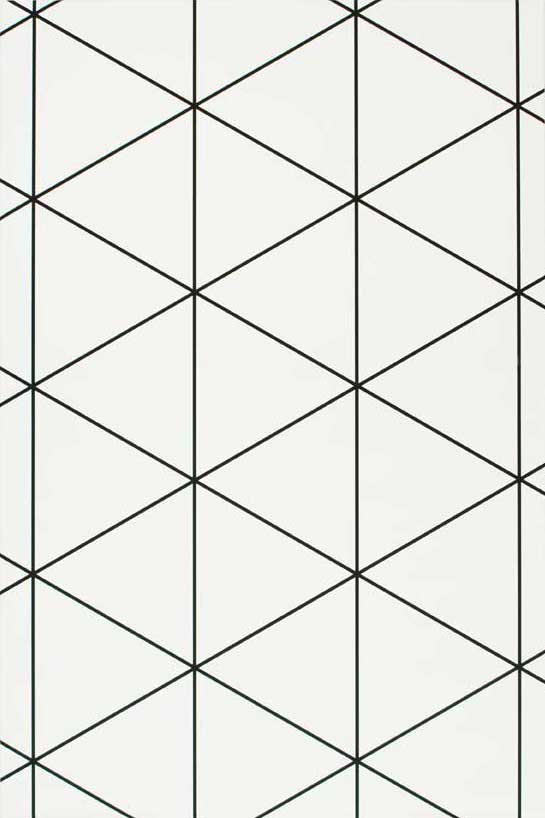 Tom Meacham, Untitled, 2007, InkJet on Canvas, 57 X 38 inches (source: Oliver Kamm website)