My sojourn has kept me away from these pages a little, but something a bit parallel has come up.
Outside of Johnson City is a sculpture of a bull, beckoning the wayfarer to a park that time did not allow us to visit. It is something of an opposite to the West Yellowstone bison in that the bull is a reinterpretation of the internal structure of such a beast, rather in the spirit of the horses that we have discussed. There is a lot of motorcycle glam in this work, which means that attention has been paid to chromed surfaces – but not so much in a spirit of depiction. Facture, fit and finish in this piece is at an industrial level.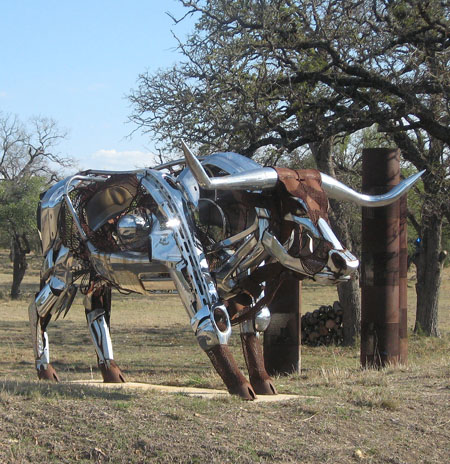 In this case it's a question of integrating pieces parts into a convincing representation, finding the bull in  the Hog.