Karl recently asked if gold still has a place in art. Frank Lloyd Wright thought it did in architecture and tried to persuade the Kaufmann's to gild Fallingwater. It would have been something to see, but a headache all around.
Out of curiosity I introduced some gold effects into a stock image of Fallingwater.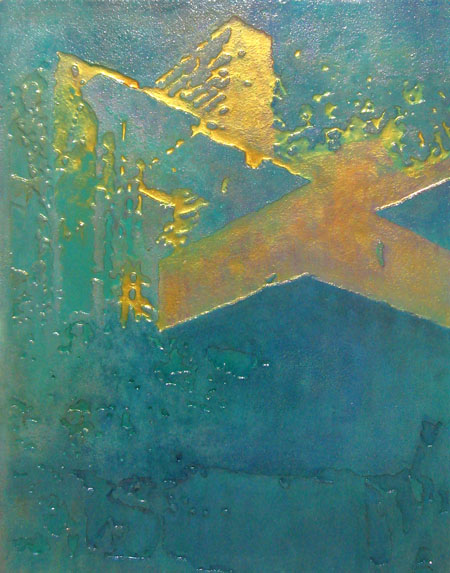 The gold is straight out of a jar. Utrecht Linens sells a water based gold luster that goes on like paint. In this case I mixed it with clear medium, allowing a bit of under painting to come through. the theme of the image dictated that forms and colors be simplified, although I can imagine something more complicated working as well.
Here are a few street images to flesh out this post.  I have a nagging suspicion that I may have shown one or more of these before.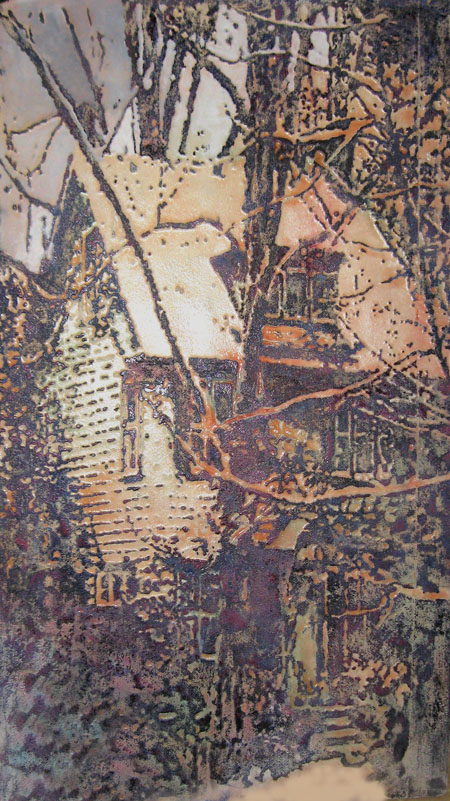 No gold here, but instead a peach colored glaze. Again, this is an example of raised foam.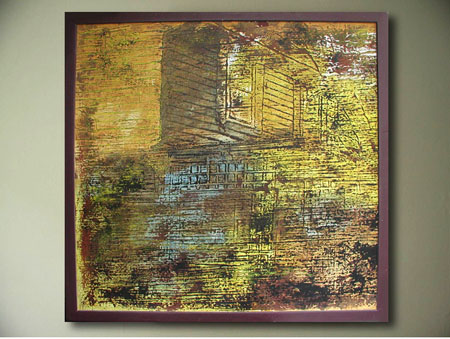 An unsuspecting neighbor lent this view of his or her front porch.  The house contends with an unruly patchwork of colors with raised details holding its identity.
For awhile the gold luster had me in its spell. Fortunately, the store sold it only in pints or, brush and ladder at the ready, I might have gone after the house. Thwarted in that ambition, I still think that a straightforward clapboard two-story home entirely in gold would look just grand. There's a certain house in Portland, Oregon that would be an ideal candidate. What say?