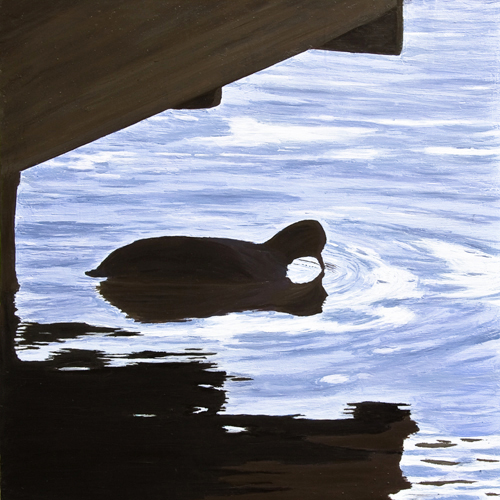 oil on a maple, 12 x 12 inches
A meditating duck in the Banter Lake outside Liselotte's cabin in Wilhelmshaven.
The color that I chose for painting water in Northern Germany differs from my usual Lake Michigan color mix. Today, it consists of Ultramarine Blue, Dioxane violet, Titanium White and Zinc White.
I paint water, June paints the desert. Do you also have a proclivity for a particular motif or theme?