Please consider this as an extension of the pool post.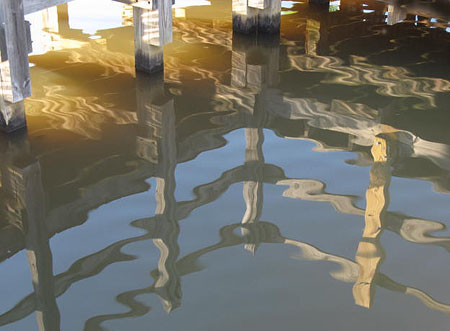 The interaction of the wooden walkway at the duck pond and its environment can ceaselessly surprise. Tonight the sky was cloudless and the water's surface animated by waterfowl.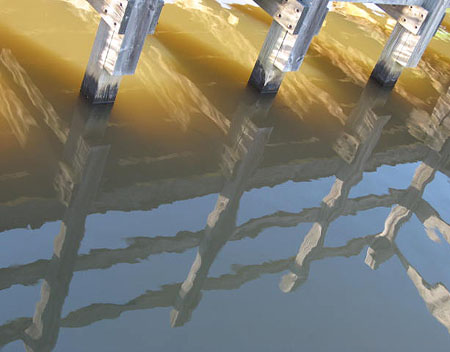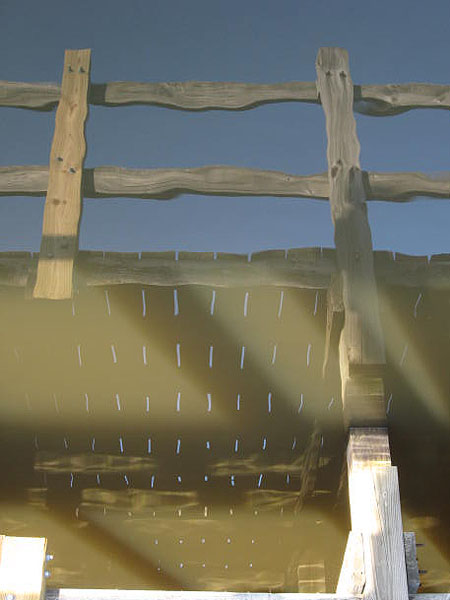 The term "ambiguously architectonic' comes to mind.
I tend to favor the last image. Would you agree?