It started out as a place to dry dipped sheets of paper. But the Foamula surface began to take on a life of its own. At first I contented myself with applying a mixture of gold paint and varnish in an effort to glue the whole thing together. After awhile it began to come across as needing something more. I'm trying to wean myself of an addiction to puddled and shiny surfaces – but just this one time…
So, in the spirit of the season I got out some more varnish, mixed in some crimson and sploshed away. This is the first version.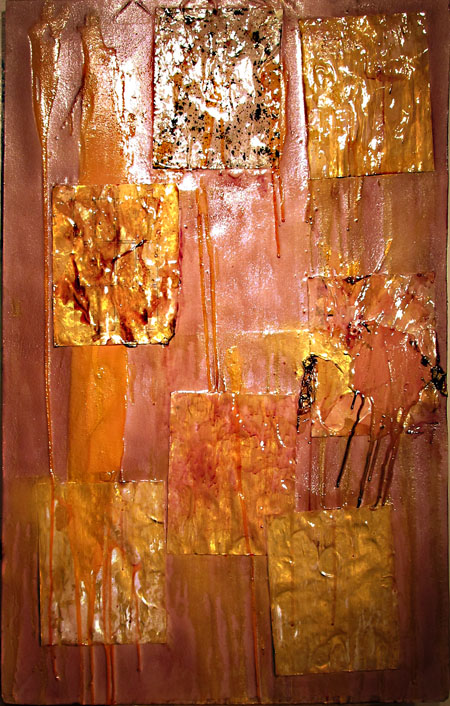 And this is the seasonal development.