The chain motif that appears in other posts here, continues to occupy me.
In this instance I am attempting to develop an idea of racial entanglement that goes back to one of my first inspirations for this series. The work in question is a piece of airport art from Kenya that constitutes a chain, carved from a single log, and featuring a head at each end. In fact, I took a swipe at making a version of such consisting of two ceramic heads, one negro and the other white, connected by an arbitrarily long steel chain. This chain, many tens of feet in length and rusted and worn, was to be draped over a remotely high and obscure support. The heads were to be at the same height from the floor and so arranged that they might collide with each other. I didn't feel able to bring this off and the project pends.
Along similar lines is this: two separate and separately colored chains which follow their own trajectories, yet cross and entangle with each other.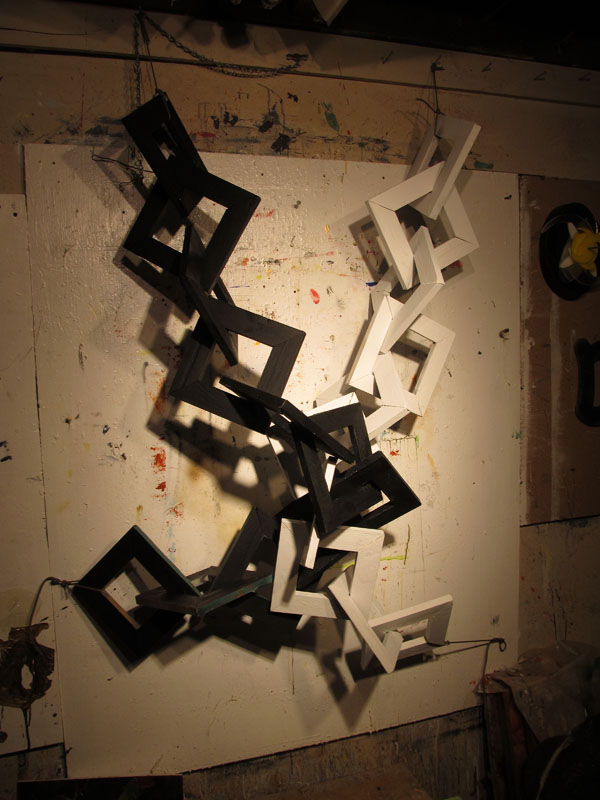 The rule is to not show an unfinished project, but in this case I'm making an exception. This because I'm looking for comment.  For instance, does the layout say anything? How about the links?