Thinking that learning to draw the human figure might help me drawing the soft shapes of Michigan's Sleeping Bear Dunes, I took lessons at springstudiosoho.com for the last few months. With charcoal on a 24 x36 inch pad, I drew poses that were held from 1 to 20 minutes. For the 20th anniversary of the studio, the drawing below was exhibited. Minerva Durham's comment on taking the picture was: 'You have moments' which made me feel wonderful.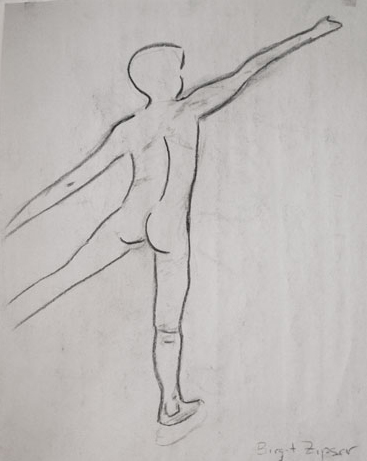 Many of the models are interesting characters, here is another one: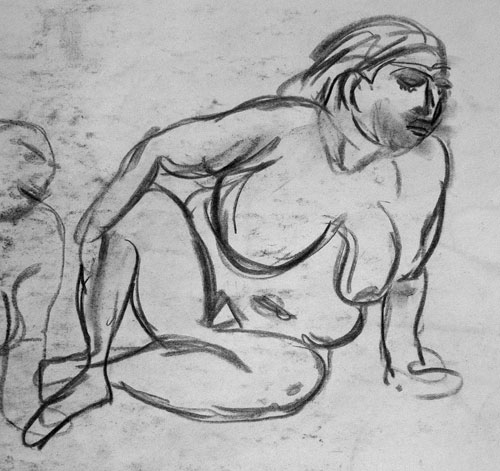 Recently, encouraged by Minerva, I stayed on for the afternoon session during which two models were interacting, a younger woman and an older one. Drawing the various poses of these two women, the younger one being protective of the older one, I felt highly emotional. Earlier that day, as I learned only afterwards, my mother had broken her leg – ESP?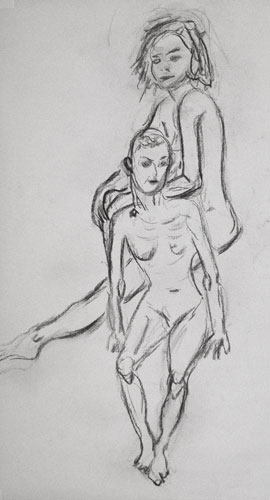 This is today's last drawing.