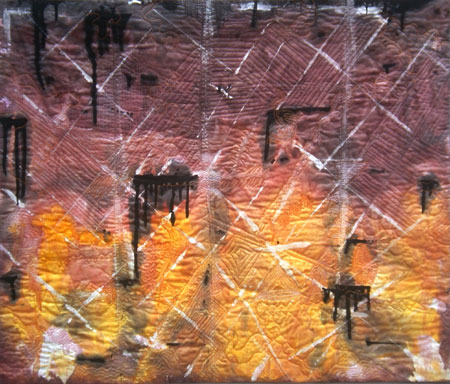 Farmland, 36 x 43, painted cotton
I have lived many places, and in each, I have always had a strong sense of the place itself — the trees and plants, the nature of the cultivated earth, the nature of the uncultivated earth, the sky, winds, air, light — I can describe all these with a fair amount of detail.
But I seldom had to try to recap in art what I know about a place where I no longer live. However, now I am doing so.
"Paint what's around you," seems to be a sound admonition, but what is around me is the opposite, environmentally speaking, of what I am painting. more… »