That Damien Hirst is following me into my own house.
I decided to follow him a little and cook up something for Halloween, based on his diamond skull. The party store didn't have anything in hard plastic, so I settled for a hockey mask, derived from some scary movie. I then spent too much on plastic rhinestones which I glued onto the mask during hours of granddad babysitting. It ended up like this: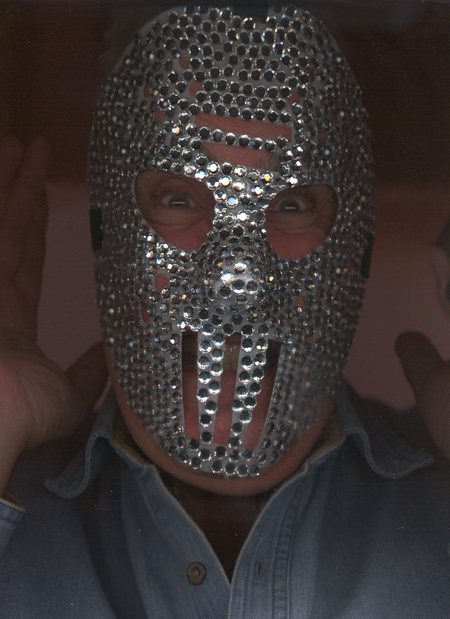 Then I made a poster to hand out to treat or tricksters.


So, what are you doing for Halloween?