What is graphic design? I hear this question all the time from family, friends, classmates, etc… It's a hard question to answer, and somewhere along the line we begin to be simple and state: "Graphic design is the designing of graphics." Unfortunately, this term is so vague and overdone that it leads to such simplistic definitions. That is not the reality.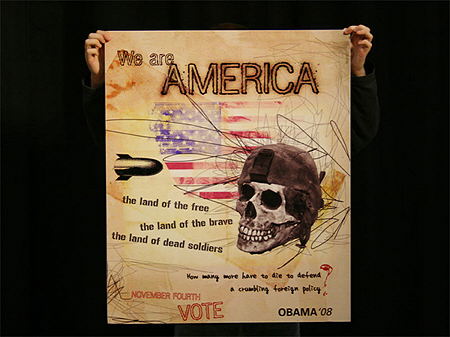 I have been a design student for the past three years, and as I am approaching my final semesters, I am noticing some of the infinite details surrounding the realm of graphic design. Throughout my studies, the most disappointing definition of "graphic design" is as follows:
The art or skill of combining text and pictures in advertisements, magazines, or books.
This definition, found inside many dictionaries, is so limiting. If I had believed this from day one, I would not be writing this article. Graphic design is such a fluid term, and its origins are quite obscure. No longer are graphic designers skilled combiners of text and pictures, rather technical experts and understanders of visual communication as it relates to a specific audience.
The most sound definition of graphic design I have found has been provided by a textbook of mine. The author asserted that graphic design is a visual language one learns or observes. This language is then taken and design principles are added. Through this, one begins to create solutions. From these solutions, the graphic designer studies the effects created by the chosen communication.
The sad truth is, much like photography, anyone can call themselves a graphic designer. But what separates real graphic designers from the digital artists and amateurs that brand themselves as designers of graphics?
In most graphic design programs, students are required to take traditional art classes. Drawing, painting, design fundamentals, and other core subjects are required to understand and effectively manipulate the elements. It is known that an understanding of visual trends allows designers to exploit them and utilize them to create powerful solutions. This is where my belief comes into to play. I believe graphic designers are artists, which is a debate (http://isgraphicdesignart.com/) that lends itself to endless discussion. A graphic designer is an artist, yet we as a collective are profiteers (a little more so than a traditional artist). Almost all of my coursework has revolved around the commercialism of graphic design (print spreads, logos, letterheads, business cards, etc…). However, there are so many amazing things being produced by graphic designers, that calling them anything but artists is insulting.
The struggle graphic designers have is fighting to earn respect in a world that diminishes their capabilities to brochure and billboard design. While we are combatants in creating a communication that can sell products/services, we are also quite capable of creating solutions that yield works of art to our contemporary society. After all, art is a form of meaningful communication as well. The only difference is that graphic designers, as a trend, utilize these communication tactics via modern technological means to promote their client.
The most success I have achieved has been with school projects where I took the objective of the project, and injected my own personal views.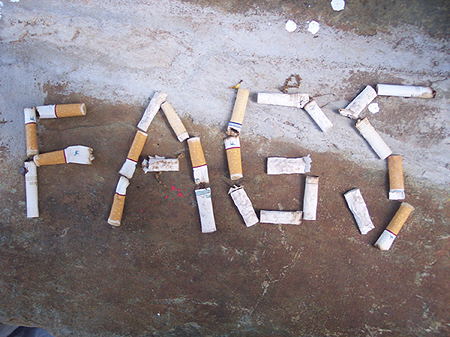 The final project of my very first graphic design class was to create a word using found objects. The word spelled and the objects found had to have a strong correlation and contribute to an effective solution. I decided to make a gay-rights piece, using the British colloquial as a jumping-off point. I was proud of this piece, because it was more than a school project. It was a piece personal to me that held a strong message.
I try to spice up everything I create with my own views and aesthetics. This way, I can always avoid the sell-out tendencies many graphic designers fall into.
Readers: Do you think Graphic Design is art? Why or why not?