In Praise of Trees is the name of my show with printmaker Kerry Corcoran, which opened about a week ago at the Bozeman Public Library. The Atrium Gallery is essentially the combined entrance halls from two sides of the new (environmentally-certified) building, resulting in a broad, L-shaped space intended for exhibitions. It does get lots of traffic, though much of it under 12 years old. We applied and were accepted over a year ago.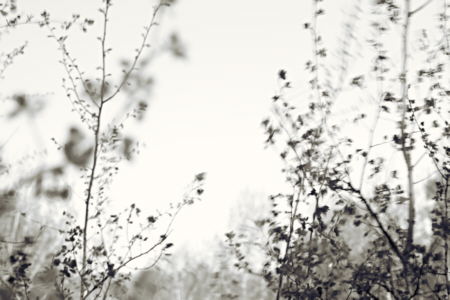 The show is composed of interleaved groups of my photographs and Kerry's prints. My contributions came from the Sourdough Trail project, the Cottonwoods series, and the Meeting Sky series, together with a newer set, unimaginatively called Windy Day. The latter consisted of the image above in a constellation with the following six, which are actually details of the same scene photographed at different moments.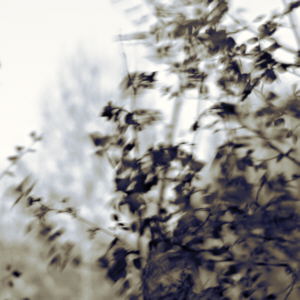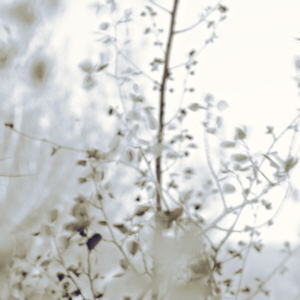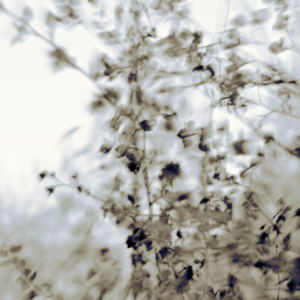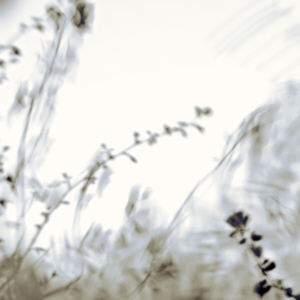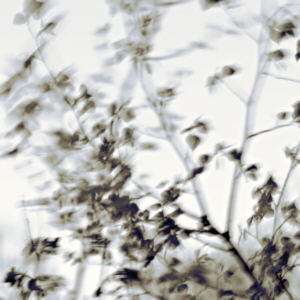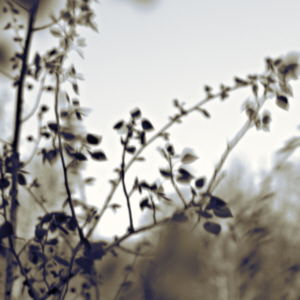 These were strung out in a wavy line against the color-contrasting, warm brick. The large picture is 22″×13″, while the smaller ones are 9″×9″.
Some of Kerry's prints are quite large, and certainly dominate my photographs in terms of size. However, I don't think the viewer's experience is quite so lop-sided. What's your impression?
One of Kerry's sets consisted of three grids of 9″×12″ prints sandwiched between layers of plexiglas, each depicting the same tree in front of a friend's house, but (loosely) in morning, midday and evening light.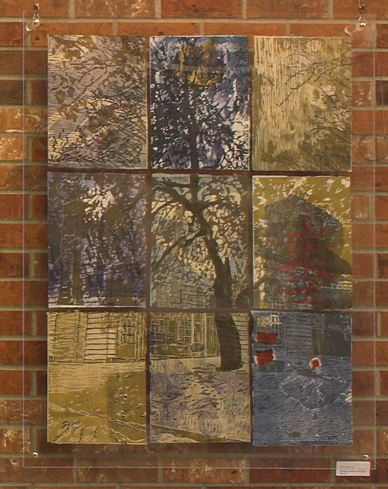 For this show I experimented with papers. My Windy Day and Meeting Sky sets were printed on tones ("white" and "cream", the latter actually closer to pale peach) of a watercolor/printing paper (Stonehenge). This took some experimentation with inking profiles, and yielded less sharpness and contrast than normal photo printing paper, but that seemed appropriate. I also chose not to use glass in the rather minimalist frames, and even exposed the rough edges of the paper on two sides.
The absence of glass not only made the paper more present, but avoided reflections, which I always find quite annoying. Hopefully the paper will stand up well, without warping significantly. It's not so much of a risk with photographs—I can print a new one if need be.
As I'm writing this, Birgit has posted a comment on our earlier discussions of dissolving boundaries in Giorgio Morandi's paintings. Though not quite explicit, that idea was certainly in my head with the later work in this show. The complexity of the tree/sky boundary in Meeting Sky, with the densely ramified twigs, and the softness of it in Windy Day, with the motion blur, are two ways this idea can be approached in photography.