Paintings depicting 3-dimensional and arial views were abundant in an exhibition of current Chinese art at NAMOC, the National Museum of Chinese Art, in Beijing in March 2011.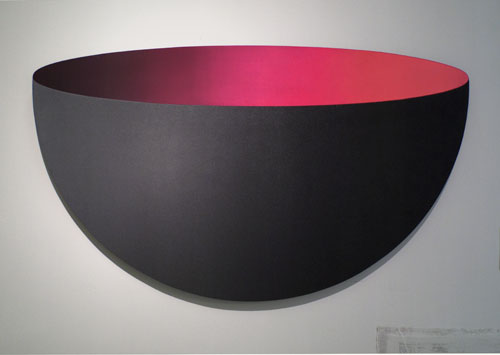 Cheng, Wen-ji, Embracing, 114.5 cm x 200 cm, oil on canvas, 2009
This bowl, seen from a distance across the room, looked startingly 3-D. We stepped close to admire its geometric perfection.
The photos shown here were taken with my pocket Leica (lens 1:2.0-2.8/5.1-12.8) as raw file formats and processed in Adobe Photoshop. Whenever I remembered, I snapped the title of the picture next to the painting as shown here. Back home, a friend translated the titles for me.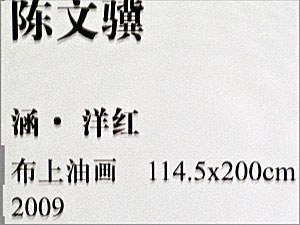 The following two photos were taken from a painting covering an entire wall. Seen first from a distance, we thought that it was a sculpture.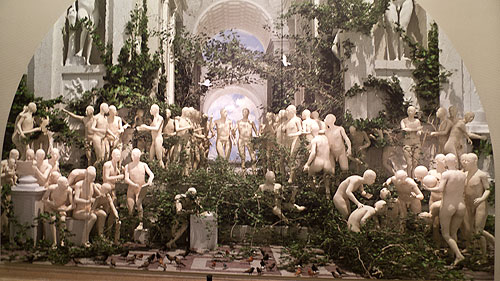 Liao, XiaoChun, New Anthem College, 346 cm x 599 cm
Approaching the huge work of art, we realized that the human figures were painted.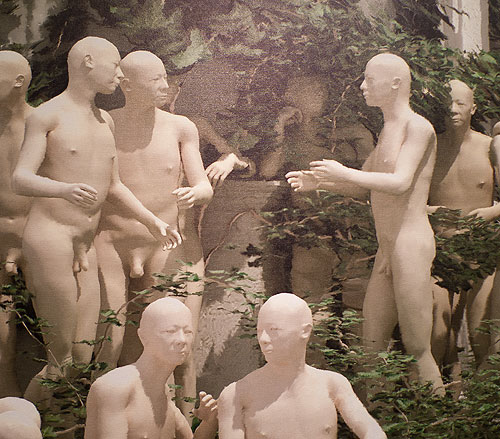 The close-up above gives a better impression of its detail.
Another series of 3-D pictures, as seen in the detail of one shown below, were exhibited in a darkened room. Googles for viewing these pictures were offered at the entrance to the room.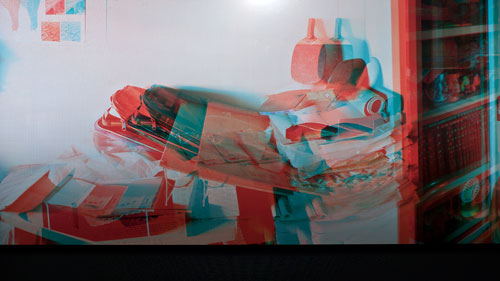 This picture below was displayed behind glass reflecting the overhead illumination which lightened up some part of it.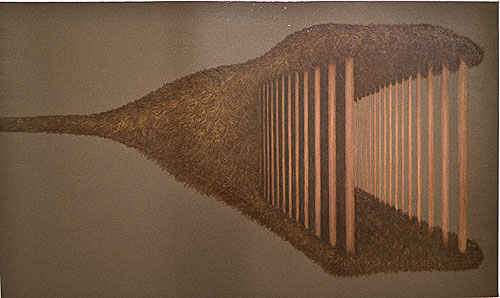 The following photo shows one of several moderate size paintings. All of them depicted some sort of aerial view in a highly styelized fashion.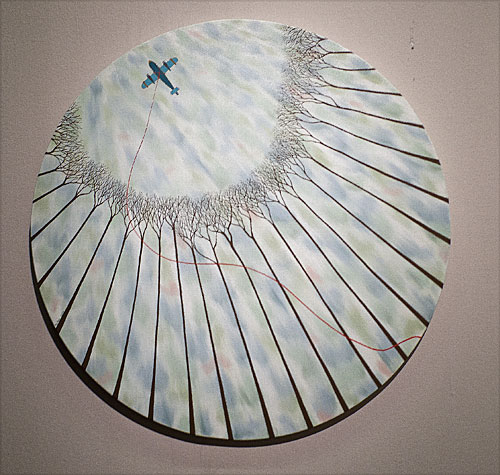 The next two pictures were comprised of multiple vertical screens. The resulting large banners were displayed in halls at the entrance of the museum, indicating their importance in the exhibition. They are two examples of a series with similar motifs. The photos of these 6 meter wide banners, compressed here to 500 pixels, do not do justice to the strong impact they have when viewed in the museum.


Immortal Moon, 152 cm x 607 cm, Ink and colour on paper, 1973, Take A Step Back Collection, H.k.
In addition to the aerial views, the two banners also depict a favorite motif in Chinese art, namely mountains. Another picture with a mountain motif is shown below.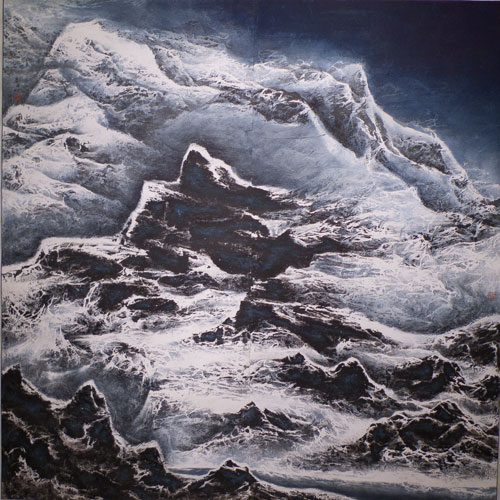 Mount Qomolangma, 184 cm x 182 cm, 2009
The interpretation of the following picture is left to the viewer: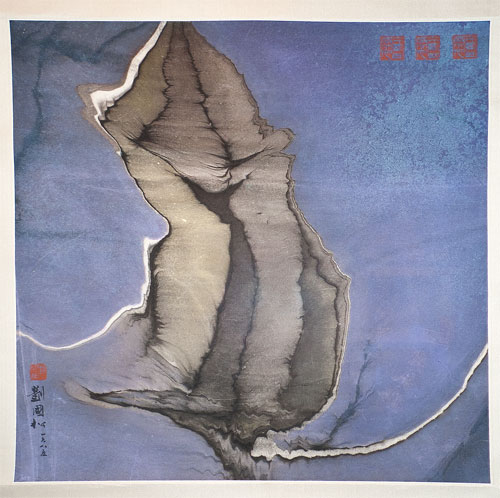 The Early Chaos, Ink and colour on paper, 48.6cm x 50cm, 1985, Shuisongshi Shanfang Collection, H.k.
Then, there were a number of paintings showing Western influence. This one caught my attention because of its carefully painted details – pearls and capillaries on the skin.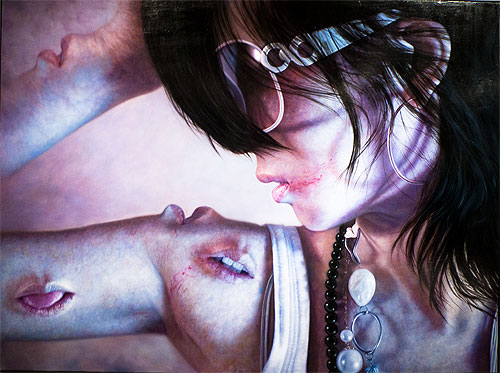 Luo, Zhan-peng, 100 Strawberry Ghosts Night Walking #10, oil painting, 194 cm x 259 cm, 2010
The final painting serves to remind that we viewed the exhibition in an Asian museum: