Musings on photography recently talked about the idea of cliché. Below is a country lane that happens to be pregnant with possibility.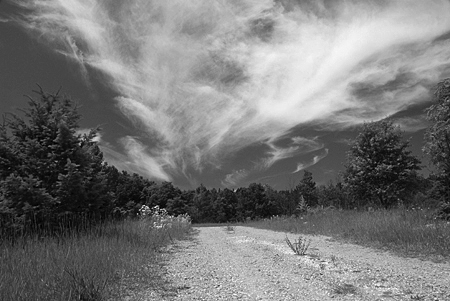 Ready to drive to market, we noticed a frog sitting in the lane, gazing off into the distance. As I stepped out of the car, he turned towards me. He scrutinized me as I was slowly approaching him. He held eye-contact with me. Finally, I politely asked him to please hop aside, displaying a more restrained behavior than the original Germanic 'throwing the frog against the wall in disgust' or the prettied up American version of 'kissing the frog'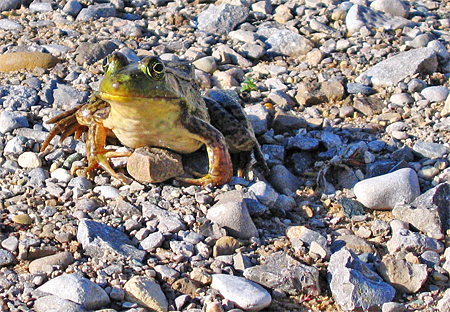 The frog turned, not into a marriageable person, but, as I very much preferred, into a child. In contemporary American fiction, Paradise Hotel, Dust, it is the children who are enlightened while adults are confused by Love, Lies and Liquor.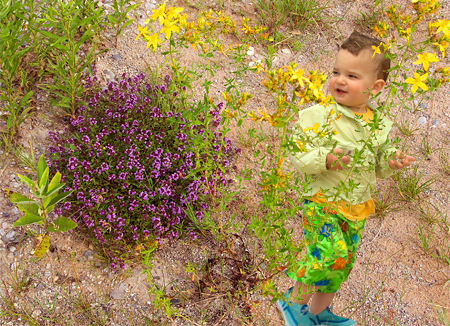 Thyme, St. Johnswort with a boy.